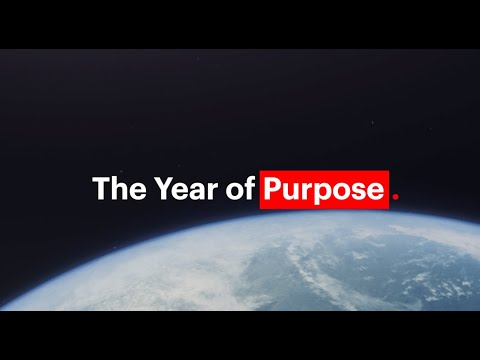 U.S.
presidential elections
. The moment of truth for
Brexit
. Negative
interest rates
. Heightened scrutiny of
tech giants
. Escalating
U.S.-China trade
tensions. Slowing
global growth
. There will be much for businesses to watch out for on the economic and geopolitical fronts during 2020.
But one of the biggest trends for the year may also be one of the most enduring: purpose. Businesses across the globe are rediscovering the need to find purpose in what they do, and are looking at ways to implement that vision across their organizations.
Here, views from IESE professors about how businesses should focus their efforts.
Take a stance
Change brought on by digitalization and geopolitics create opportunities for many businesses, but also tremendous threats and challenges, says professor Mike Rosenberg. "And in that context, it becomes more important than ever that individuals and corporations decide where they are, what side will they be on," he says. "The only way to be clear is to know what the purpose is, to know what the mission of the organization is, and then for each individual to know to what degree they fulfill that purpose."
Many large businesses and their leaders have reached a point where they feel they cannot ignore issues such rising social tensions, yawning income inequality and a deteriorating planet. That is forcing them to reexamine their role in society.
That shift was reflected earlier this year by the U.S. Business Roundtable, which represents the biggest American companies, when it changed its definition of the goal of business. Moving away from shareholder primacy, the roundtable recognized that the role of business is to serve all stakeholders, including customers, employers, suppliers and the communities where companies operate.
Hand-in-hand with that is growing evidence that purpose isn't necessarily at odds with profit. Professor Mireia Giné notes that data shows that markets reward corporations that have very specific, targeted stakeholders and that choose to engage with the environmental, social and governance matters that are material to their industry. "So, the idea that there is a contradiction or an opposition between finance and purpose is going to be challenged," she says.
Take care of those closest to you
Purpose often begins at home: looking after the wellbeing of employees and other internal stakeholders.
"I think 2020 will bring us a new trend, which is giving much more importance to communication with internal stakeholders," says lecturer Yago de la Cierva. He forecasts companies will dedicate more resources, personnel and energy to strengthening the bonds between internal stakeholders and the company.
That includes employees' mental wellbeing as well as their socioeconomic stability. "Companies are getting more and more interested in the happiness of their people," says professor Mireia Las Heras. "Because it's important that people meet their needs, so that they are able to give their best to their company, their best to society."
Experts warn that policies towards employees must be long term and genuine to be effective.
Take care of the planet
Establishing purpose also extends to communities and to the environment, especially in a context where there is a swelling sense that the Earth is reaching a tipping point.
"We need to deliver goods and services to an ever-increasing population. But we need to do it treading more lightly on the planet to keep climate change and pollution under control," says professor Javier Díaz Giménez. He says that companies in the coming decade will need to learn to "do more from less."
Take it seriously
Once companies have identified their purpose and communicated it, the hard work of implementing it begins. "You have to live your purpose," says Giné. Otherwise, trumpeting your dedication to purpose may backfire.
"In this era of transparency, the only way to protect companies' reputation is to be consistent with values, with purpose, and with practices," adds De la Cierva.
"Juan Antonio Perez Lopez talked about consistency as the most important quality of leadership. And I think in the next 10 years we're going to need more consistency than ever," says Rosenberg.
---
Prepare yourself to lead in 2020 and beyond with the best in management knowledge and skills. Our top-ranked Executive Education courses include longer format general management programs such as the Advanced Management Program, Program for Management Development, and Driving Leadership Potential; to shorter Focused Programs on specific competencies and areas; to sector-specific conferences that examine the latest trends.
Want to read more?
Report: 'What's After What's Next?' EYQ (PDF)
Business Roundtable Redefines the Purpose of a Corporation to Promote "An Economy That Serves All Americans"
This post is also available in: Spanish