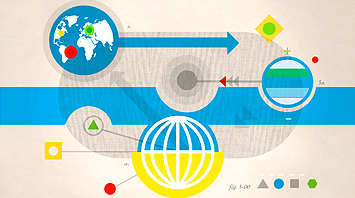 Royal Dutch Shell, Wal-Mart Stores, Exxon Mobil, Sinopec Group and China National Petroleum headed this year's edition of "The 500 Largest Corporations in the World," an annual study published by Fortune magazine based on a ranking of the top 500 corporations worldwide as measured by revenue.
According to this year's list, China's corporations are rising in the global economy. (9 Chines companies made to the list, up from 73 last year, and 34 in 2008; three companies made to the top ten, beating the US and Japan: Sinopec Group, China National Petroleum and State Grid.
To view complete list, click here.