IESE launched their Master in Management (Master in Management) program in 2019. In this post, we explore the mayor differences between the MiM and the MBA at IESE.
We get this question all the time and unfortunately, there is no clear-cut answer. Each program has its own time and place; it really depends on where you are at in life and what your career aspirations are. Ask yourself, what are you trying to achieve today in your career? Where do you see yourself in 10 years?
Master in Management (MiM) vs Master in Business Administration (MBA)
Once you have thought that through, you can look at both programs in depth. Here is a table to help explain the major differences between a MiM and an MBA at IESE
| | | |
| --- | --- | --- |
| | MiM |  MBA |
| Who should apply? | Recent graduates with 0-2 year of working experience​ | Candidates have at least three years professional experience (average five) |
| Average Age | 22 – 25 years old | Average 29 years old |
| Career Goals | Kick starting a career and seeking to break into top tier firms and companies | Seeking a career change in sector, role, or geography |
| Location | Madrid | Barcelona |
| Intake | September | September |
| Duration | 11 Months | 15 or 19 Months |
| Tuition Fee | 37,900 € | 89,950 € |
Which program is best for my future?
No matter which program you decide to take, IESE will mold you into a strong leader with a general management toolkit allowing you to drive your career in any direction you choose. You'll be taught by our world-class professors, who also train top executives, and you'll have access to our ever growing alumni network of over 40,000 in 150 different countries. IESE will help boost your own personal brand and you'll be a part of a community dedicated to having a positive and lasting impact on people, companies and society. In other words, you'll be in good hands.
I'm still not sure what to do.
Talk to current students, alumni, reach out directly to our Admissions Team or ask for Feedback on your Profile. You'll see that the IESE community is more than willing to connect with you. We are a community, proud of IESE and eager to share our experience.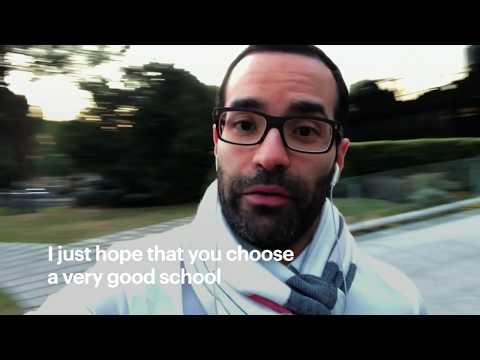 Career Development Center's Carlos Amela answer, "Is the MiM worth it?" 
MiM
MBA