A lot of useful information is buried inside big data and the question is knowing how to mine it in order to extract the information that will improve the quality of analysis. Organizations need to change their culture if they are to exploit this new resource and they need to incentivize managers to understand technology and use data to drive decisions, says Krishnan Parasuraman, CTO Big Data, Digital Media, IBM.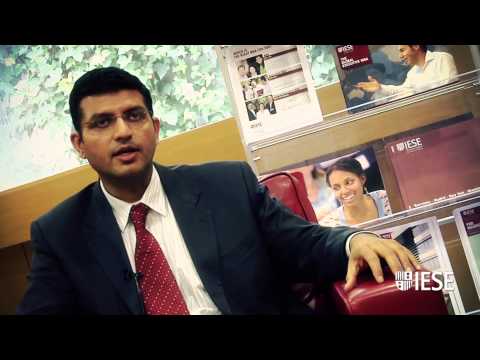 Trascription
How Companies Can Add Value With Big Data is definitely making a large impact on the way different organizations are extracting value out of it. One of the aspects of big data is how to extract meaning and value out of unstructured data. A lot of organizations think of unstructured data as, text  in social media or other content on Facebook. But there's actually a lot more to it than meets the eye. For example, we did  work with a fairly large hospital in the United States, where they wanted to look at the factors that were causing readmissions back into the hospital.
We looked at some very specific cases like congestive heart failure, and they discovered that a significant amount of information which would lead them to understand what was causing readmission was actually stored in unstructured data. The minute the hospital started looking at details and mining unstructured data, the quality of information, the quality of analytics, went up dramatically.
The technology has a very narrow scope. Technology solves problems which you could not solve before. It's also bringing down the cost and the barriers to entry. But the biggest challenge most organizations face with the big data option is an organizational culture, because it's doing things a little differently. You're now driving the decisions using more data; you have to understand the value of analytics and what analytics brings to the table. The organizational culture needs to change; it needs to accept that. It needs to create a behavior and incentives for managers who think using data for driving decisions.
That's a very important aspect, and translates to skills within the organization, in terms of data science skills or data visualization skills, that need to be built up to harness and make sense out of big data.
Lastly, but most importantly, is the technology play – people who understand how to use technology and how to leverage value out of it. One of the things that organizations get stuck with in the big data option is how to embark on that first project. We did a survey of our customers recently and asked them  "where do you see the maximum value in big data?"
85% of them responded saying it's a customer-experience-centric initiative, and 13% to 14% said new business opportunities. The good news is they have, at least, this focus on customer experience. If that's something that we want to improve, and use big data for that, that's a good starting point.
Organizations have to identify that starting point, that first project, and then stagger their investments and platforms and other things.